ARRABEA ADDAWLIYA Co. was established in 2013 as a Libyan limited liability company by the laws of companies' registration in Libya. It's listed in the commercial registry under registration number (2625), and its main headquarters is in Misurata city, Al-Jazeera Road, opposite the Teeka Mosque.
The company started its activity as a pioneer in the field of ventilation and central air conditioning. It undertakes all residential and commercial projects, hospitals, and factories, as well as studying, designing, establishing, supplying, implementing, and maintaining in the field of ventilation and central air conditioning, with professional, qualified, and integrated professional staff.
To provide the best services, our company keen to use brands that have significant value in the Libyan and international market, and also provide the best and fastest technical and logistical support.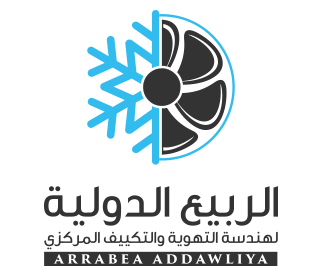 Our Goals
Arrabea Addaweliya

Provide our clients with innovative and appropriate technical advice and solutions

Caring for the customers, meeting their requests, and exceeding his expectations

Build a bridge for continuous communication with customers through after-sales services

Provide the best ventilation and central air conditioning systems solutions to our customers
Providing clients with distinguished services and quality that rise to the required level, and employing returns wisely to maximise the economic value of the company, and develop opportunities to provide integrated products and services that satisfy customers' aspirations and anticipate their expectations.
We strive to make our company among the leading companies, and the first choice in the local market and among the distinguished local and international companies, by providing services that meet the basic customers' requirements and support the path of sustainable development.
Providing efficient and reliable services, and ensuring the utmost customer satisfaction is represented in providing high-level services through a dedicated team that makes a lot of efforts to meet service requirements.
Our Responsibilities Towards the Environment
We strive to accurately understand how our services and products impact the environment, as preserving the environment is one of the main challenges of ARRABEA Co. We have imposed standards for ourselves that are reviewed regularly to improve the efficiency and effectiveness of our vision in this aspect.
Quality is the first criterion on which Arrabea Co. relies on in providing its services and selecting its products, which most of the time are supplied with specifications that meet the customer's request. And to achieve the company's message in providing high quality and efficient products, the company operates according to international standards of design and manufacturing requirements and adheres to the installation and implementation instructions for each brand that it markets and sells its products.
At ARRABEA Co. we are always happy to help you when you need it. All you have to do is click on the Contact Us button and fill out the form.